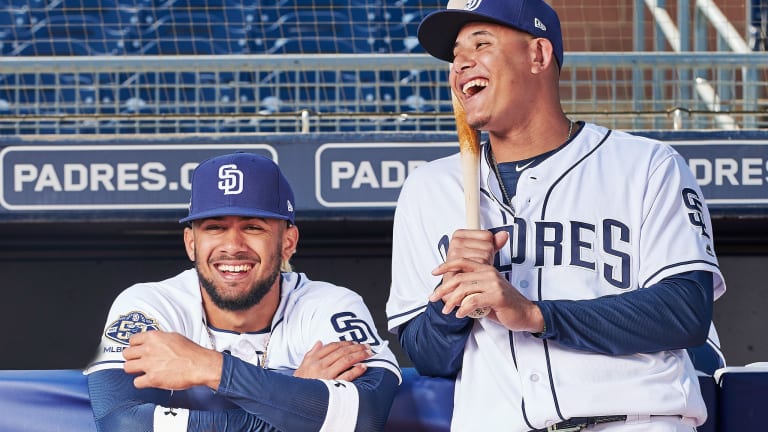 Sports Illustrated, Joe Agency Partnership to Showcase Personal Storytelling Across Cultures, Generations
NEW YORK – Maven Media Brands and Sports Illustrated announced a partnership today with the award-winning Joe Agency to produce and market content about athletes whose stories are traditionally underrepresented in U.S. media. SI and Joe will collaborate to elevate highly personal sports storytelling about the cultural influences that drive players, their families, and communities.
Joe Agency will leverage its access to key sports influencers, developing content across platforms about Latinx, black American, Asian American, LGBTQ, and physically disadvantaged athletes. These stories will better reflect sports as the most richly diverse segment of American society today. More than 80% of the National Basketball Association and more than 70% of the National Football League is comprised of people of color. This diversity makes up 45% of Major League Baseball rosters , with most of those being of Latin descent. The rising popularity of Major League Soccer further highlights diversity in sports, fueled by star athletes from Mexico and other Latin American countries, a story that Joe Agency is uniquely poised to tell.
"Our partnership with Joe Agency offers Sports Illustrated the strategic opportunity to enhance our storytelling while ensuring that fans of SI of all generations and cultures are heard, seen, and covered," said Ross Levinsohn, CEO of Sports Illustrated media.
"We're beyond excited to partner with Sports Illustrated to share the remarkable stories of both recognized and unsung Latin athletes across MLB, NBA, FIFA, NFL, and more," said Alex Corral, Joe Agency's Founder and CEO. "Fans, consumers, brands and media companies are living in a time with changing U.S. demographics. What happens off the court and off the field is rarely told through a cultural lens, and this new partnership will cover and share these stories."
Joe Agency has produced and developed content and marketing for a wide range of clients, including Fortune 500 companies such as Hulu, Univision, El Pollo Loco, Topo Chico, Jeep, Dodge, Ram Trucks, Chrysler, Fiat, Toyota, Major League Baseball (MLB), and many more. Corral and his team were recognized with Grand Clio and Cannes Lion Awards for their work on the largest social media campaign in MLB history, #PonleAcento. This successful social media campaign reads "put the accent on it," and worked to place accents and tildes on the backs of professional baseball players' jerseys.
Corral and his team are experts at producing engaging programming and marketing that speaks authentically to different cultures across the country.
About Joe
Joe is an influential strategic creative agency, producing branded content and marketing experiences for brands. They are known for their pulse on culture, storytelling, innovation, research, and ability to extract targeted insights from data. No matter the language or the platform, Joe is able to tell stories that span generations to culturally connect in today's fragmented media world.
About Sports Illustrated
Sports Illustrated (SI) is an unparalleled and influential leader recognized for its role in shaping modern culture and uniting athletes, teams and fans from all over the world. Powerful storytelling is brought to life through world-class live events, immersive experiences, and lifestyle products.
Its award-winning media enterprise captures moments and turns them into history through rich and thoughtful journalism, iconic and beloved photography, and across digital platforms ranging from Emmy-winning video to an ever-expanding social community. The Sports Illustrated cover is the most coveted real estate in sports media and one of the most recognizable honors in American culture. Brand extensions include the groundbreaking SI Swim franchise and SI Kids, which delivers inspiring content for kids who live for sports.
SI shares its unique and authentic perspective year-round through marquee events, key activations and partnerships, star-studded celebrations, and VIP-access to athletes and A-list celebrities. Tentpoles include the annual Super Bowl celebration: "The Party," Fashionable Fifty, and the history-making Sportsperson of the Year Awards.
Follow Sports Illustrated on Twitter, Instagram, and Facebook.
About Maven
Maven (maven.io) is a coalition of Mavens, from individual thought-leaders to world-leading independent publishers, operating on a shared digital publishing, monetization and distribution platform, unified under a single media brand. Sports Illustrated is operated by Maven as part of its coalition. Based in Seattle, Maven is publicly traded under the ticker symbol MVEN.
Media Inquiries: Greg Witter, Press@maven.io
More Sports Illustrated News
* Sports Illustrated, The Hockey News Join Forces