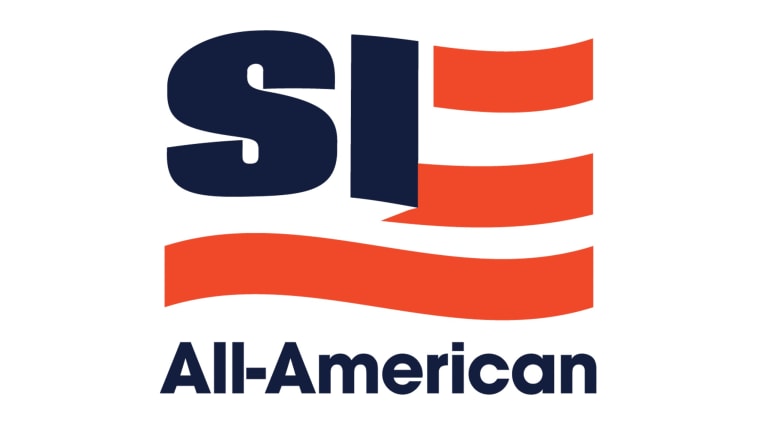 Sports Illustrated to Unveil 1,000 Candidates for 2020 SI All-American High School Football Team
Players from all 50 states and D.C. represented; accompanying video, statistics and bios at SIAllAmerican.com
NEW YORK -- Sports Illustrated, one of the most iconic names in sports, this week will unveil the 1,000 high school senior football players who are candidates for the 2020 Sports Illustrated All-American team.
The watch list will be unveiled July 15, followed on Thursday by the reveal of its No. 1-ranked overall player and on Friday by the first of its positional top 10 lists (quarterbacks).
Tomorrow, video highlights, scouting analysis, and a list of each student-athlete's college verbal commitment and/or top college contenders can be found on player bio pages, broken down by state, at SIAllAmerican.com. In addition, the list will be dissected by verbal commitments and top targets for each Power 5 school as well as independents Notre Dame and BYU.
"This is a deep dive with every single nominee. I am confident when I say it represents the widest, most in-depth analysis of any recruiting class ever," says SI All-American Director of Recruiting John Garcia Jr. "These are the players at the center of the 2021 recruiting class and they will be the college and pro standouts of tomorrow."
Garcia joined SI late last year after nearly a decade as a leading college football recruiting analyst at various outlets, including 247Sports and Scout.
Over the coming weeks, SI All-American will unveil its preseason top 10 for each of 14 position groups. SI will unveil its Preseason Top 99 (the SI99) on August 24.
The evaluation process will continue throughout the season "until the list of 1,000 contenders coalesces around just 25 young men who can say proudly they are the best of the best -- they are Sports Illustrated All-Americans," Garcia said.
The candidates will be narrowed to 250 finalists in October and 99 finalists in November, and will culminate with 25 first-team Sports Illustrated All-Americans saluted at SI's annual Sportsperson of the Year banquet in New York in December.
"This is part of the ongoing renaissance of SI.com," said Ryan Hunt, co-Editor-in-Chief of Sports Illustrated. "We are turning the digital arm of Sports Illustrated into a real-time, must-read for professional and college sports fans. College fans have a passion for recruiting and we're going to deliver for them with the incredible analysis and video compilations of these 2020 nominees for Sports Illustrated All-American."
Follow SI All-American's recruiting coverage at si.com/college/recruiting/ and on social media: @SIAllAmerican. For hashtagging: #SIAAtop1000
About Sports Illustrated
Sports Illustrated is an award-winning media enterprise and cultural touchstone that captures moments in sports and turns them into history. Offering the most relevant and innovative content in real-time, SI is the authoritative voice of the sports world and the source that connects audiences to athletes and teams across every touchpoint spanning entertainment, editorial, and digital platforms to live events and brand extensions. The Sports Illustrated network includes the iconic Magazine and SI Kids and marquee franchises Sports Illustrated Swimsuit, Sportsperson of the Year, and Fashionable 50. Follow Sports Illustrated on Twitter, Instagram, and Facebook.
About Maven
Maven (maven.io) is a coalition of Mavens, from individual thought-leaders to world-leading independent publishers, operating on a shared digital publishing, monetization and distribution platform, unified under a single media brand. Sports Illustrated is operated by Maven as part of its coalition. Based in Seattle, Maven is publicly traded under the ticker symbol MVEN.