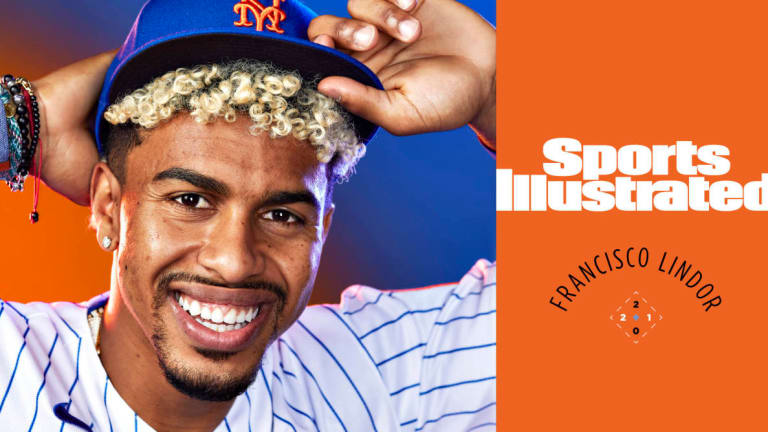 Baseball is Back! Sports Illustrated's April Issue Covers All You Need to Know for the 2021 Season
Inside this issue: A profile on Pacers star and social activist Malcolm Brogdon; an update from former Brazilian soccer star and O.G. Ronaldo; behind the scenes of Professional Bull Riding's Fenway Park of the sport; and much more
NEW YORK — Baseball is back! In Sports Illustrated's April issue -- available online and newsstands today -- the MLB Preview covers all you need to know for the 2021 season. Senior writer Tom Verducci reports how New York Mets shortstop Francisco Lindor is saving the game, one smile (and home run) at a time. The Quick Pitch gives a brief tour into who's trying, who's tanking, and who will win it all (the Braves). Also in this issue, Stephanie Apstein profiles the Marlins' Kim Ng, the first female general manager of a men's US sports team.
Feature stories are available to digital subscribers now on SI.com. You can purchase the issue here or get a framed cover in the SIcovers.com store.
On the Cover
Francisco Lindor, nicknamed "Mr. Smile," has good reason to beam – he leads a class of slugging shortstops taking over Major League Baseball and is in prime position for a monster free-agent deal after this season. In the April issue, Tom Verducci talks with the New York Met about how he thinks baseball should be played – with creativity and flair too often suppressed by the game's reliance on analytics.
April Issue Features
The Education of Malcolm Brogdon: The Pacers star's emergence as one of the NBA's leading voices on social justice is no accident. Senior Writer Alex Prewitt shares how Malcolm's undying work ethic, blazing curiosity, and rich family history imbues him with the spirit of Martin Luther King Jr. and other civil rights pioneers.
Who's The Greatest Ronaldo? Grant Wahl examines world soccer's debate and profiles the O.G. Ronaldo – Brazilian star of the 1990s – as one of the top players ever. Retired but not resting on his reputation, he is a wildly successful businessman who owns a small Spanish club team struggling to avoid La Liga relegation. At its heart, Ronaldo's hands-on rebuilding of a downtrodden club is a story of an immortal's love affair with his sport.
Also in this issue:
Leading Off: Behind the scenes of Professional Bull Riding's return to its roots at the country's oldest indoor rodeo venue, Cowtown Coliseum in Ft. Worth.
Scorecard: Pat Forde on Kentucky hoops politics – as the UK program struggles, will John Calipari finally start recruiting small-town heroes in the state?
Gameplan: Michael Rosenberg examines Tony Finau and the 2021 Masters Tournament.
SI Full Frame: Photographer Simon Bruty remembers the time he took Michael Phelps fishing.
More MLB Preview: Steve Rushin bids a humorous farewell to hitting pitchers, who will likely be extinct after this season.
Robert O'Connell writes on the quartet of stars revolutionizing women's college basketball.
To schedule a broadcast or print interview, contact SI at media@maven.io.
About Sports Illustrated
Sports Illustrated (SI) is an unparalleled and influential leader recognized for its role in shaping modern culture and uniting athletes, teams and fans worldwide. We bring powerful storytelling to life through world-class live events, immersive experiences, and lifestyle products. SI's award-winning media enterprise captures moments and turns them into history through rich and thoughtful journalism, iconic and beloved photography, and across digital platforms ranging from Emmy-winning video to an ever-expanding social community.
About Maven
Maven (MVEN) is a technology platform empowering premium publishers who impact, inform, educate and entertain. Maven operates the media businesses for Sports Illustrated and TheStreet, and powers online destinations including History, Maxim, and Biography.